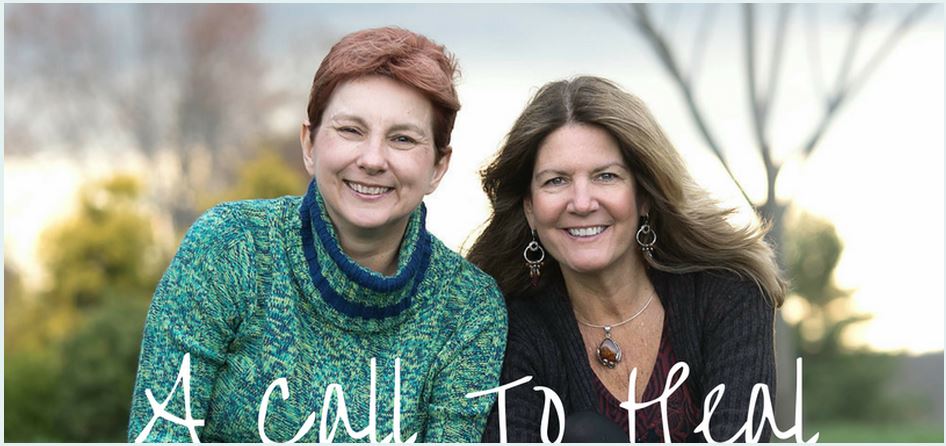 Every Monday at 7pm EST
FOR A FACILITATED HEALING ON THE SHOW CALL
(866)-451-1451
On the BBM Global Network and TuneIn Radio
Pick up the phone, and call in at 866-451-1451, and become part of A Call to Heal. This unique radio show provides its listeners with the opportunity to heal themselves, thus healing humanity.
Through connection with Infinite Awareness, the co-hosts, Julia and Karolee, bring forth information and energetic clearing, attunements and activations to its listeners, to literally enable them to change their lives.  Karolee and Julia read the energetic bodies of the caller through channeling information in the form of visions, words, and feelings. A lot of fun and energetic change happens as listeners tap into past lives, inner child energy, and future lives. Encounters with beings- angels, elementals, ancestors, Masters and Light Beings add to the powerful exchange. Listeners are encouraged to call in for specific individual healings that will affect everyone on the call, as we are all connected energetically. If you are seeking freedom, health, abundance, bliss and are looking to change your life and this world, this energetic show can be the impetus to assist you in creating the reality of your dreams. Whether you listen live or to a recording, the energy and information will have an effect on you, as there really is no time and space.
Julia Stubbe and Karolee Schloth are two extraordinary energy movers and intuitive channels that have helped many heal their bodies and change their lives. When these two healing forces combine their energy fields, watch out, as powerful things happen.
Together, these two women have co-hosted The Energetic Toybox, and now A Call to Heal, as well as lead individual and group energy healings.
I sit in gratitude to Julia and Karolee for their beautiful gift of healing on Monday, June 8, 2019, call-in show: A Call to Heal. Doubt and fear of not being good enough were keeping me from asking for help when I truly needed the assistance to have a 'cling-on' discovered and released to a better place. In addition, the gift of you both seeing other blocks in my fields makes it so much easier, now that they are gone, to feel whole again. Anyone who works with people in groups needs to be aware that "cling-on" beings can attach to drain your energy. Since I do volunteer work with children, teens, and adults I will be more attentive to what I pick up and take home. I am so glad I called into the show. I have my 'self' back again. Thank you!
Want to thank Karolee and Julia on their amazing gifts that help make the world a brighter place! There dedication to helping others through their show, remotely or in person is a beautiful example that allows others to know that we are not alone. Both their healing abilities are profound and I am blessed to be a part of it. Thank you again for all you do
With gratitude… Thank you Karolee and Julia for all the insights and facilitating healing for my physical, mental and emotional wellbeing. I felt the shifts; and, I know I AM completely healed with Stage1 breast cancer. Letting it go … On to new horizons!
Much love.
I was a little nervous, there is so much I have been working on I had no idea where to begin. It helped a lot to sit in the background for a while and just listen. You only give your first name and what state you're in, that helped as well. This was my first time being on a radio show , which was really neat! The energy force between these two is overwhelming and beautiful, I admire how in tuned they are with their true selves and their body. It's nice to know not everyone's authentic self gets lost in translation of the physical world. I am very grateful, not only for what you do for me but for others as well
P.s. I bought a lot of water after lol
Thank you so much for the amazing healing I received from you both July 29th.
I really felt how powerful it was. You are both gifted healers. I really enjoyed how you both worked together. The information shared and the gifts received are still sinking in lol. Thank you both for creating a Time To Heal. after lol
I have called now twice, and each time I have gained a world of beautiful healing, insight, and clarity. The over-the-phone connection is incredibly powerful during the guided imagery as well as the one-on-one healing sessions for callers. I have actually felt my entire core shift in ways that are unwordly – cannot seem to find the right words to describe. I have seen visions of healing purple light. My physical ailments were dissolved upon receiving insight from the energy healing. Most recently, I called in because of my constant emotional lows seemed scary and very much unlike myself. I was given beautiful insight that I had ascending into a new energy level of light consciousness and the release of old habits/programs was causing me to feel so depressed – but I need not to put reason or fear to my constant crying, as my divine plan is beautiful and right for me! I just needed a little help remembering. The most amazing part each healing I have received, for me, is the release of the old, negative, and heavy weights/energies I was unaware of and the constant empowerment from Julia & Karloee reminding me that I am powerful, I am capable, I don't have to fear. Thank you so much for sharing such tremendous talents with us! I always say this, but I am always at a loss of words other than thank you, I appreciate you both SO much!
The Energetic Toybox
Each show started out with guided imagery, setting sacred space with love, joy and expansion. Each week we took a peek into the Energetic Toybox to bring out a metaphysical tool or concept and played. We explored fundamentals of the metaphysical world for alternative and holistic healing. If you have little or no knowledge of these concepts, or just want to review the basics, we provide a foundation and the tools to give you the confidence and hunger to explore on a deeper level, empowering you on your spiritual path with joy and enthusiasm.