Personal Transformation and Mentorship Program

Would you like to experience glorious freedom and happiness?
Do you desire to awaken the inner spark within and release limitations that restrict your fully living life with freedom, happiness and utter joy in ALL things?
Would you like to build and upgrade your Spiritual Infrastructure? This is similar to the Group Transformation Program, but with the opportunity to dig and explore these connections and tools at a deeper level.
Throughout this mentoring program, not only will we be building your Spiritual Infrastructure, we will be accessing and enhancing your intuitive gifts, connecting with and healing your Inner Child and past life traumas. We will also be exploring and utilizing tools for empaths which will assist you on your awakening journey to wholeness.
These sessions are designed to awaken, heal and facilitate deep change within you. During these powerful transformation sessions with Julia, we will connect to Your Higher Self and your spirit teams to clear blocks, limitations and release fears to activate the light, possibilities and potentials within you.
Together, you and Julia will identify what you would like to work with, creating a custom program designed specifically for you.  Empowering you to shift your energy allowing you to co-create profound change and manifest a different reality filled with joy, lightness, freedom, magic and miracles.
Unveil your power by enrolling in this program today and begin living the spectacular life your Soul desires!
Through this mentorship program, Julia will provide in-depth support over the span of six 1-hour sessions via telephone encompassed over a 3 month period. Julia will connect with your unique Energetic Frequency, offering you practical guidance during this huge energetic shift we are experiencing.
Sessions: 6 sessions usually spaced 2 weeks apart
Length: All sessions are 60-minutes
Format: Telephone with earbuds in the comfort of your own home.
Clients outside the US:

 

Depending on your location we will either connect via Zoom (audio) or Free Conference Call which provides international exchanges for your convenience.
Audio Recording: You will receive an MP3 file via email. Replaying the recording over time is a powerful way to integrate the information and allow you to connect in and continue to work with the energy of the session.
Support is available via email or text for questions that may arise during the 3 month transformation program period.
Personal Transformation and Mentorship Program
A one-time price of
USD $997.00
will be added to your order.
3 Month Personal Mentorship Program – Includes Mp3 Audio recording files for all sessions during the program.
Note: Schedule your first 60-minute Session by clicking on the appointment calendar link provided after order completion.  
 
"I was guided to work with Julia Stubbe
She has been one of my most powerful teachers/mentors I have worked with throughout my years.
I was very connected to the galactic realms, but not clear on how to make the
introduction. With the additional training and the skilled guidance I received, together we walked through ancient civilizations, experienced planetary healing, been to star ports below the ocean ,in the center of the earth and beyond, and explored portals taking us to the angelic realms.
With her mentorship I have been gifted with keycodes from star nations, blessings and wisdom from the earliest Pleiadian and Sirian beings, and been infused with frequencies that can assist in all areas of life.
This I received from Julia's mentorship program. I am on my 13th 60 minute personal session with no intention of stopping my training with Julia.
I am filled with gratitude"
Genevieve – HI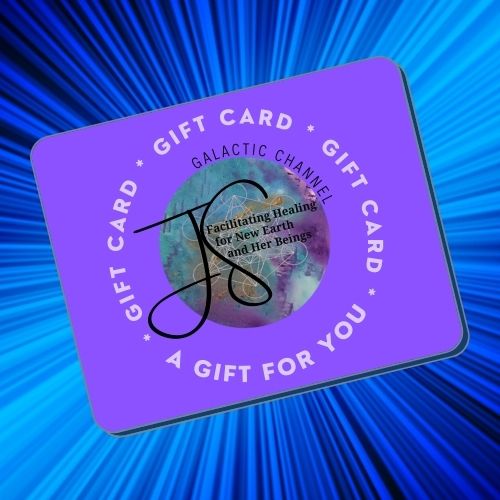 SPECIAL PROMOTION BOGO 25% OFF
Sweet Solutions: Julia's Gift Cards $25, $50, $100 and $200 available now!
Cancellation Policy
We understand that situations change and you may wish to cancel a session after you have purchased it. You must request a refund in writing by email to our customer support contact, they are not automatically generated. We allow one cancellation/refund per customer, as long as the appointment has not been completed.
Personal Mentorship/Transformation Program Refund Details
If you wish to discontinue your personal Mentorship/Transformation Program and have completed one session, 60% of the program cost will be deducted from your refund.
If you have completed two or more sessions of your 6 session mentorship/transformation package, no refund will be provided
Refunds are provided in accordance with our stated refund terms and are processed within 3 to 5 business days of your request. The following policies govern refunds by product or service type.
Common sense disclaimer: If you have a medical condition, please seek proper professional medical treatment.