Family Dynamics
Relationship Choreography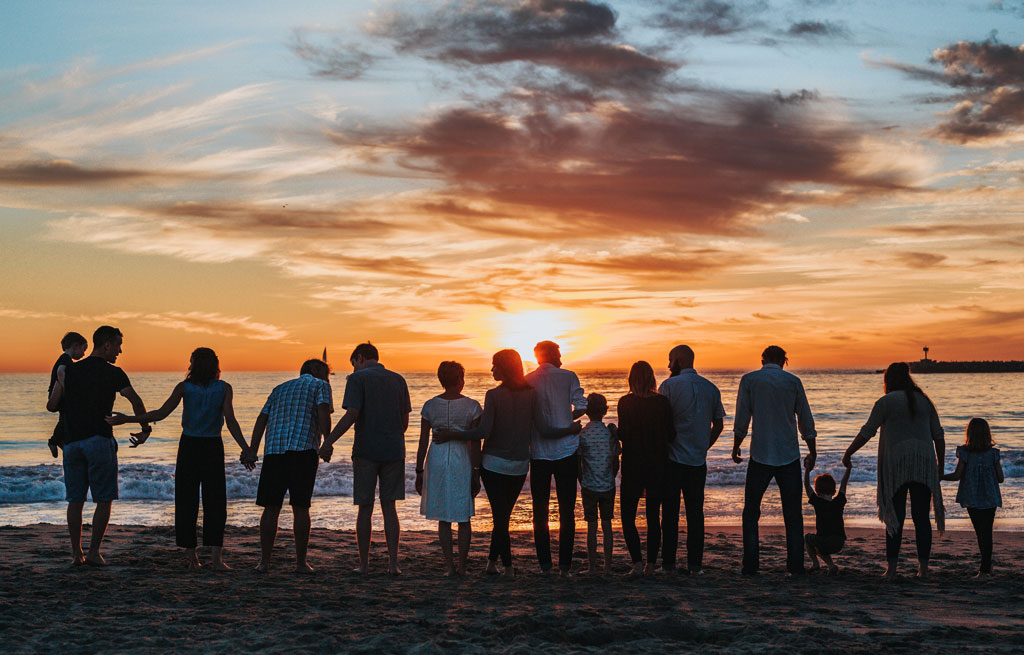 Family Dynamics
Do you envision healthier, more empowering family relationships in your life?
Families can be complex. Some members are invited into our lives, but many appear according to a Divine Plan we cannot fathom. We can get so frustrated trying to guide our family to the harmonious, peaceful existence of our dreams. Dreams that may not be shared by our parents, children, siblings and stepsiblings.
Which family member in your life do you wish you had a stronger relationship with? Everyone deserves a healthy relationship with their family members.
In a loving setting, all participants uncover layers that get in the way of harmony. With the guidance of Julia's Spirit team, understanding and appreciation for each other are heightened. A new unity and bond will be formed as everyone respectfully discusses, and releases old hurts, or issues. Going forward, you will be able to reconcile any problem knowing that there is nothing in the past, even in a past lifetime, holding you back.
Transformation healing energies know no boundaries! If you have someone in your life who you believe could use this healing, yet is not willing or comfortable to participate directly, please let Julia know when filling out the registration form by including them in the absentee participant section of the form. Julia is still able to connect to those shared, past energies of past lifetimes of that absentee person through the Akash in order to lovingly clear out any past life hurts, traumas, or issues. Both you and your family member can still benefit from this powerful energy even if one person is not directly involved.
Get started today!
Session Info
Family Dynamics sessions are 60 or 90 minutes in length,  depending on the number of participants.
Recommended 2-3 participants 60 minutes
90 minute sessions are recommended for 4 or more, groups of 7 or more many require additional sessions.
These sessions are conducted over the phone from the comfort of your own home (with you in a comfortable position with headphones or earbuds).
During the registration process you will be asked to provide the names of those who will be attending the session. All  parties are to be present and will be actively participating in the session.
Audio Recording: All participating parties will receive an MP3 file via email. Replaying the recording over time is a powerful way to integrate the information and to allow the energy to keep working through you.
Get started today!
Privacy Policy
Our priority is to maintain a safe space for all participants. Each session is private for participants' enlightenment. We appreciate testimonials with permission to share on our website. 
"It is recommended that parents first do the Couples Unified process prior to a Family Dynamics Sessions with children. We never know what will show up in a session."
~ Julia Stubbe
 Frequently Asked Questions
Couples Unified FAQ
Q: My partner and I have a long-distance relationship. Can this work help us come closer while apart?
A: Absolutely, this process is
Q: What can I do if my spouse is not willing to participate in a couples session?
A: Recommend booking a Personal Transformation Session to explore the issues on a more personal level.
Family Dynamics FAQ
Q: What will come up in a family session between parents and children?
A: It is recommended that parents do their own sessions first as couples before having sessions with children as a family because there is no telling what will show up in a session.
Q: What ages for children are appropriate for this work? As a parent, you know the level of comprehension of your child more then anyone else.  As a guide 7 or older is a good starting point.
 Q: Is this appropriate for immediate and extended family? Yes
Interpersonal Relationships FAQ
Q: What types of relationships are considered inter personal?
A: Groups can be...
Friendships
Platonic and casual relationships
Workplace relationships

Business Partners
Supervisory
Co-Workers
Management
Other Acquaintances
Q: What if a person needs to be included but can not attend the sessions?
A: In coordinating who will be in the group session call there may be times where it is not possible for all key people to be on the phone; therefore, you can include them by proxy. A proxy member contributes energetically and gets clearing and healing energetically.
Cancellation Policy
We understand that situations change and you may wish to cancel a session after you have purchased it. You must request a refund in writing by email to our customer support contact, they are not automatically generated. We allow one cancellation/refund per customer, as long as the appointment has not been completed. Refunds are not provided for completed Transformation Sessions, Relationship Choreography, Galactic Readings, or Personal Transmission sessions under any circumstances.
Refunds are provided in accordance with our stated refund terms and are processed within 3 to 5 business days of your request. The following policies govern refunds by product or service type.
Common sense disclaimer: If you have a medical condition, please seek proper professional medical treatment.