5D Lemurian Codex Journey

REGISTRATION IS CLOSED FOR THIS EVENT
Did you miss the live
5D Lemurian Codex Journey?
You can get access to the video today!
View the video playback for only $33.33
Join us on the Winter Solstice, December 21, 2020 where multidimensional channels Julia Stubbe and Bonnie Burd will assist you to consciously build your Light Body/Mer-Ka-Ba.  We will be guiding you as we take a guided journey into the Pleiades Star System to meet your ancestors and bathe in the beautiful healing pools, activating and opening keys and codes to help in your ascension journey.
Our Light body is slowly built through our spiritual expansion, but can be accelerated by using conscious spiritual techniques.
During this journey, we will travel through our Divine Heart, with our third eye, and the power of group merging. The group merging makes it easier to journey to the celestial realms or different star systems.
When we connect with celestial energy we activate our quantum DNA, through light coding transmissions. These transmissions advance our expansion and ascension. When journeying to a star system you can expect to experience other realities, engage with star beings, receive healings, activations, and channel energy and information through your body into this reality. It is truly magical.
Recently, Bonnie and I traveled to Pleiades and Lemuria. We connected with our home star and encountered the Nine Pleadian mothers. They assisted us in integrating our DNA to our original blueprint and gifted us with keys and codes to help us move in the highest timeline as well as the energy of the elements and the completion of our Soul Plans. We were guided down a volcano through ancient portals to the Lemuria healing pools. There, we released all energies that no longer serve us, and were filled with healing energy.
Our angelic wings were activated and restored to their original beauty. This is the type of knowledge that the Pleadians have mastered and shared with us. We have been guided to take you on a multi-dimensional journey to connect with the Lemurian and Pleadian gifts and energies. We are looking forward to having you join us.
Session: LIVE 90 minute ZOOM on Monday December 21st, 2020 plus Audio & Video Recordings of session.
Time: 1:00 pm EST/12:00 noon CST/10:00 am PST/6:00 pm GMT/4:00 am Tuesday Sydney
After the teachings are complete for the session, we will turn off the video during our journey, as we will be in a comfortable position with our eyes closed. Participants are requested to wear eye masks, as total darkness helps facilitate ease in entering the sacred and tiny space of your heart, with the third eye for travel. Audio will be live and earbuds are recommended, as Bonnie and Julia channel information during the journey.
Registration Closed for this Event
Did you miss the live
5D Lemurian Codex Journey?
You can get access to the video today!
View the video playback for only $33.33
Bonnie Burd is a certified Wellness Practitioner through Southwest institute of healing arts in Tempe, Arizona.  She specializes in the following areas: Life Coaching, Reiki Master/Teacher, Spiritual Channeling, Hypnotherapy, meditation circles & group energy healings.  She also offers the following services: Akashic Record Readings, oracle card readings & Regression Therapy, Psychic Mind, Body, and Soul Readings, Breath Therapy to clear out blockages in the Aura and Chakras and Reiki energy treatments, and Reiki certification classes with her sister Penny.
For more information on Bonnie, please visit her Facebook page or her website  https://bonnieburd.wixsite.com/ignitequantumhealing
Other Journeys you might be interested in: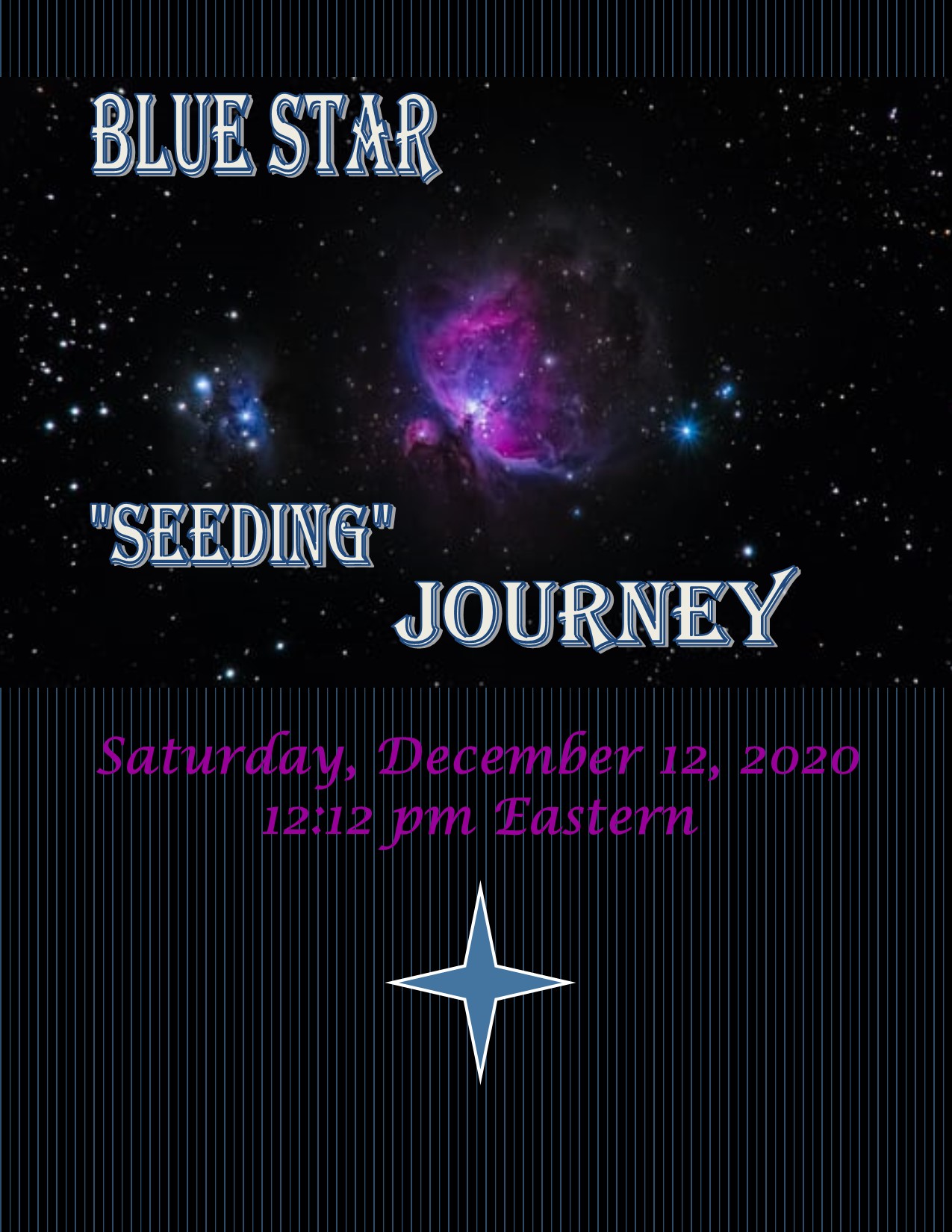 Blue Star Seeding Journey
with Julia Stubbe
Saturday, December 12th at 12:12 pm Eastern

Cancellation Policy
We understand that situations change and you may wish to cancel this event after you have purchased it. You must request a refund 2 days prior to the event in writing by email to our support mailbox, they are not automatically generated. We allow one cancellation/refund per customer, as long as the event has not been completed.
Refunds are provided in accordance with our stated refund terms and are processed within 3 to 5 business days of your request.
Common sense disclaimer: If you have a medical condition, please seek proper professional medical treatment.